ODA has chosen iCoreConnect
and negotiated exclusive discounts for ODA members.
"iCoreRx is a one-stop software that speeds and simplifies the way you work, while improving patient outcomes."
Brad Hester, DDS
President, Oregon Dental Association
Read More

Electronic Prescribing
e-Prescribe all meds faster from any device. Option to connect to Oregon Prescription Monitoring Program (PMP AWARXE). Watch the video.
ODA member discounts available.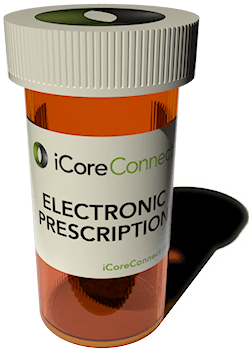 - ODA Members Only -
These discounts are exclusively for members verified by the ODA roll. If you are not currently a member, your iCoreConnect sales rep would be happy to introduce you to the folks at ODA.