GDA has chosen iCoreConnect
and negotiated exclusive discounts for GDA members.
"We think you should see iCoreExchange for yourself by booking a live demo to truly understand how it can transform the security and productivity of your practice."
--Georgia Dental Association
Read More

HIPAA Email & Referral Network
HIPAA-compliant email where big attachments are no big deal. Watch the video.
GDA member discounts available.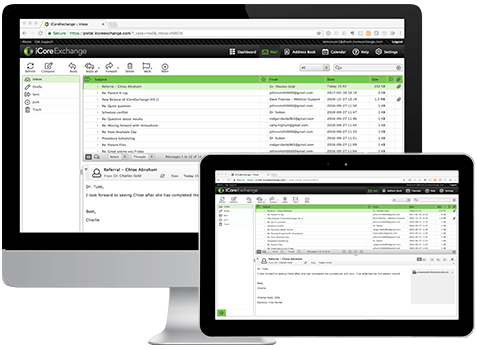 - GDA Members Only -
These discounts are exclusively for members verified by the GDA roll. If you are not currently a member, your iCoreConnect sales rep would be happy to introduce you to the folks at GDA.