CAO has chosen
iCoreRx e-Prescribing Software
by iCoreConnect
and negotiated exclusive discounts for CAO members.
"iCoreRx is more than a cost-savings for our members, it provides immediate access to important drug information and ensures accurate and secure prescription writing."

Bahar Ghafouri, DDS
President, California Association of Orthodontists
Read Dr. Ghafouri's Letter

Electronic Prescribing
e-Prescribe all meds faster from any device. Watch the video.
CAO member discounts available.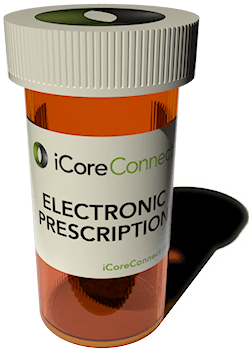 - CAO Members Only -
These discounts are exclusively for members verified by the CAO. If you are not currently a member, your iCoreConnect sales rep would be happy to introduce you to the folks at CAO.